In today's digitally-driven world, having a strong online presence is crucial for businesses and individuals alike. Whether you're an aspiring web developer looking to kickstart your career or a business owner seeking to enhance your website's performance, mastering website development is a valuable skill. That's where Locas Institute in Ludhiana comes into the picture, offering a range of comprehensive website development courses that can help you achieve your goals.
Why Choose Locas Institute for Website Development Courses?
Expert Faculty: At Locas Institute, we understand that the quality of education relies heavily on the expertise of the instructors. Our website development courses are taught by industry experts with years of hands-on experience.
Comprehensive Curriculum: Our courses cover a wide spectrum of web development technologies and frameworks. Whether you're interested in front-end development using HTML, CSS, and JavaScript or want to dive into back-end development with Python, PHP, or Node.js, we have courses tailored to your needs. We also offer courses on popular content management systems (CMS) like WordPress.
Hands-on Learning: We believe in learning by doing. Our courses emphasize hands-on projects and practical exercises to reinforce your understanding of web development concepts. You'll have the opportunity to work on real projects, helping you build a robust portfolio that can impress potential employers or clients.
Flexibility: We offer flexible schedules to accommodate students and working professionals. You can choose from full-time or part-time courses, enabling you to pursue your passion for web development without disrupting your current commitments.
Career Support: Locas Institute is committed to your success. Our career services team can assist you with resume building, interview preparation, and job placement assistance, helping you kickstart or advance your career in web development.
State-of-the-Art Facilities: Our institute is equipped with modern classrooms, dedicated computer labs, and the latest software and hardware resources to ensure a seamless learning experience.
Affordable Tuition: We believe that quality education should be accessible to all. Locas Institute offers competitive tuition fees and flexible payment options, making our website development courses affordable for everyone.
Is Website Developer a Good Career?
Yes, website development can be a good and rewarding career choice for many individuals, but it's essential to consider a few factors before making a decision: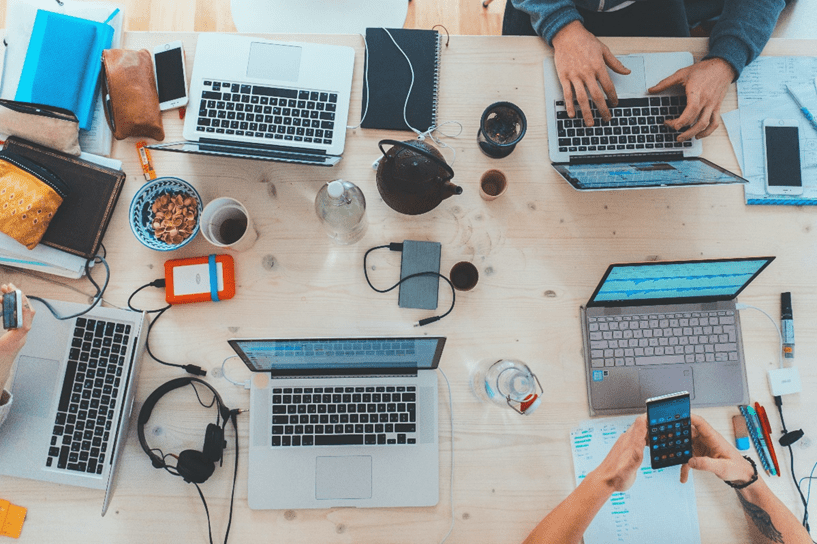 Demand: With the increasing reliance on the internet and digital technologies, the demand for skilled website developers remains high. Many businesses and organizations require websites to establish their online presence, putting web developers in constant demand.
Versatility: Website development is a versatile field that offers various specialization options. Which includes front-end development (user interface), back-end development (server-side scripting and databases), and full-stack development (both front-end and back-end). This versatility allows individuals to tailor their careers to their interests and strengths.
Job Opportunities: Web developers can find employment in various sectors, including tech companies, marketing agencies, e-commerce businesses, government organizations, and more. This diversity of job opportunities means you can choose an industry that aligns with your interests.
Freelancing and Entrepreneurship: Website developers often have the flexibility to work as freelancers or start their web development businesses. This independence allows for greater control over one's career and potential for higher earnings.
Continuous Learning: The field of website development is constantly evolving. Developers must stay up-to-date with the latest programming languages, frameworks, and design trends. Continuous learning is essential for career growth.
Job Satisfaction: Many website developers find satisfaction in creating functional and aesthetically pleasing websites. Others like solving complex problems, and contributing to the digital world.
However, it's important to note that like any career, website development has its challenges. Which includes tight deadlines, client demands, and the need for continuous skill improvement. Success in this field often requires dedication, a passion for coding and problem-solving, and the ability to adapt to changing technologies.
Ultimately, whether website development is a good career for you depends on your interests, skills, and career goals. If you enjoy coding, have a creative mindset, and are willing to invest in ongoing learning and skill development, it can be a fulfilling and lucrative career choice.
Conclusion:
In today's digital age, having website development skills can open up a world of opportunities. Whether you aspire to become a professional web developer, enhance your business's online presence, or simply gain a valuable skill. Locas Institute in Ludhiana is your gateway to success. With expert instructors and a commitment to your career growth, we invite you to join us and embark on a fulfilling journey. Your digital future starts here at Locas Institute.