Graphic Design Training (Classroom Course With Certificate & Placement)
LOCAS Institute provides the Best Graphic Design Course in Ludhiana and it includes instruction in Adobe Photoshop, Adobe Illustrator, CorelDRAW, and Adobe InDesign, as well as all other essential graphic design tools.
As more businesses move their operations online, the demand for graphic designers is rising. Graphic designers are the artists who create visually appealing graphics for a variety of uses. These include YouTube thumbnails, company logos, banners, brochures, ad graphics, presentations, pamphlets, business cards, and social media.
Is Graphic Design a Good Career?
Yes, Graphic design is an important marketing tool, so a Designer can add value to many workplaces. The demand for Graphic Designers does vary depending on the industry. In computer systems design and related services, the need for graphic designers is expected to grow as more companies increase their digital presence.
Additionally, there are numerous chances for graphic designers to explore into other fields of design. A graphic designer can move into related fields like web development or UX/UI design thanks to their many useful skills.
Is graphic design course hard?
Learning graphic design is not hard, but it does require creative thinking, an aptitude towards art and design, and time and dedication. Graphic design requires learning the necessary tools, as well as understanding and applying the principles and theories of design.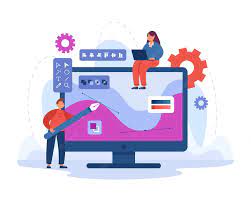 Ready to Enroll.. Get a Call back..
What is covered in a Graphic Design course?
Ready to Learn Graphic Design. Get a Call back..
Why LOCAS is The Best Graphic design Training Institute in Ludhiana?
Done for you FAQ for Graphic Design Course
What is graphic designing course?
To learn the art and skills of creating appealing graphics, you must do a graphic designing course. It prepares you for building a great career by providing practical training of top tools required to design multiple types of graphics, like Adobe Photoshop, Adobe Illustrator, Adobe InDesign, CorelDRAW, etc.
Who can do graphic designing course?
Anyone who is interested in learning graphic design and making a career in this field can do the graphic design course. Whether you are a student, graduate, job seeker, marketing professional, housewife, or business owner, you can learn this skill.
Can I learn graphic design after the 12th?
Yes. You can learn it after the 12th. Since it is a skill, it doesn't require any specific degree or graduation.
Is graphic designing a good career in India?
Yes. Graphic designers are in huge demand today in India and globally. This demand is increasing all the more over the past few years as every business is shifting online and needs graphics of different types.
For instance, businesses need graphics for social media posts on Facebook, Instagram, Twitter, LinkedIn, YouTube thumbnails, business brochures, pamphlets, cards, posters & banners, presentations, and various other purposes.
You can have a great career in graphic design because it is the need of the hour and holds an excellent future scope.
Will I get a graphic design certificate after completing the training?
Yes. It is a certification course in graphic designing, which means you will be rewarded with a certificate on course completion.
Do you provide job assistance with Graphic Design and Adobe Photoshop in Locas? ?
Yes. Once you complete the course, we prepare you for the graphic designer interview and jobs. Your interviews are conducted with top companies so that you can easily get a job.
Which graphic designing tools and software are covered in this course?
In the graphic designing course in LOCAS, you will master Adobe Photoshop, Adobe Illustrator, Adobe InDesign, and CorelDRAW.
What is the fees of graphic designing course in Locas?
The graphic designing course fees is INR 35,000.
What is the duration of graphic design training?
The duration of this course is six months. 
What is the average graphic designer salary in India?
The average salary of a graphic designer in India is INR 3.04 LPA. The salary varies on the basis of the location of the company you work for, years of experience, and the level of graphic design skills you have.
Does this course cover graphic design basics?
Yes. Everything in our graphic design classes in LOCAS is covered from zero level.
Will I also learn logo designing?
Yes. If you are looking for a logo design course, we cover it in our curriculum.
Does this course cover Adobe InDesign software for graphic designing?
Yes. We cover InDesign from basic to advanced levels. 
Will I get Adobe Illustrator training?
Yes. If you are looking for an Adobe Illustrator course in ludhiana, we cover this in our graphic design training.
Where can I learn graphic designing in ludhiana?
You can learn graphic design at LOCAS.
Can you become a graphic designer without a degree?
Yes. It all depends on your skills. With our rigorous training, you will become an expert designer even if you don't have a degree. 
Which is the best graphic design training institute in ludhiana?
LOCAS  is the One of the most trusted graphic designing institute in ludhiana.
Can I become a freelance graphic designer after this course?
Yes. You can start freelancing and earn from day one.